YOUR SUCCESS IS OUR GOAL!
1st Business Finance is looking for talented, motivated individuals to join our team. We reward and encourage independent thinkers who thrive in a fast-paced environment that is void of bureaucracy and micromanagement. If you have desire to work in a dynamic atmosphere with a diverse group of highly talented individuals, make 1st Business Finance the launching pad for your successful career.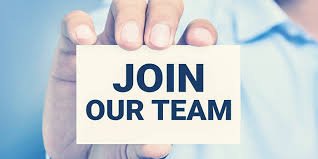 Position: Market Relationship Manager
1st Business Finance success starts with our Market Relationship Management Team working Small Businesses within their territories
About this Position:
Uncapped earning potential and total compensation.
Flexibility to set your own schedule and manage your own territory, ideal for self-starters
A dedicated support system including structured and continued training
Who We Are Looking For:
We are looking for driven, consultative, and influential sales professionals to continue to lead our market growth. Our ideal candidate exhibits:
Motivation to succeed and achieve goals
Drive to HELP their Small Business Owners grow and succeed
Consultative sales experience through a detailed needs analysis and a solution based approach.
Responsibilities:
As a Market Relationship Manager for 1st Business Finance, you will be provided with continuous training to help you achieve success within your assigned territory.
Responsibilities in your area will include:
Prospecting Small Business Owners to enhance their business growth outcomes
Account management & client services to build a strategic and consultative relationship with small business owners
Running a territory with entrepreneurial drive and dedication similar to a small business owner
Total Compensation: $75,000-$150,000
Responsible for seeking out new relationships with small and mid-Size businesses
Full Time / Part time *Full Remote
Exceptional opportunity for individuals with a passion to help small businesses grow
Position: Account Executive Trainee
LEARN AND EARN
Bring your friendly personality and Join US to help Small Businesses with their Financial Needs in your area.
No industry knowledge? Come learn! NO FINANCE EXPERIENCE NEEDED. We can help you learn!
We TEACH you to know and understand Small Business Owners pain-points and how to help them in your local market
As an Account Executive Trainee, you will be spending time on the phone with Small Business Owners in your local market.-
We need someone who enjoy phone interaction and can easily ESTABLISH relationship.
If this sounds like you – Contact US TODAY!
The Job:
B2B Marketing, prospecting, canvassing and networking to gather leads.
Consulting with small business owners to build a customized solution.
Managing Small Business Owners Relationship
Work from home
Compensation/Benefits:
Position: Sales Manager – Equipment Financing
Are you a proven sales professional in the equipment financing industry? 1st Business Finance is looking for Regional Managers to join our equipment vendor services team.
Our ideal candidates have at least 2 years of experience working with equipment vendors/dealers, and are comfortable working both individually and on a team.
These remote sales manager jobs may require travel and face-to-face sales calls with equipment vendors/dealers, but you will work from the comfort of your own home.

Responsibilities

Actively prospect and cultivate new vendor and lessee relationships
Drive volume and further develop existing vendor relationships
Maintain an average of 400 outbound vendor-focused calls per week
Assist vendor salespeople with leasing sales training in the form of sales meetings, conference calls, trade shows, and one-on-one phone calls
Attend various trade shows nationwide as needed


Qualifications


2 years of experience in the equipment financing industry
Strong interpersonal skills with a focus on relationship building
Effective leadership skills with ability to motivate others
Ready for your small business advance?
Ready for your small business advance?